North East Regional Council
Council Members
Janice Kaufman (Chair)
Lynn Cooper
Russell Dickinson-Deane
Archie Jenkins
Kevin Johnson
Harry Matthews
Cian Rynne
Co-optees
Steven Bond
Andrea Banner
Chris Parr
Holly Waugh
You can get in touch via jkaufman@englandathletics.org
Janice Kaufman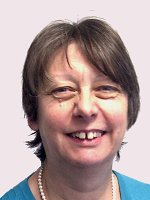 Janice is a Level 3 coach in Hurdles and high jump and coach a number of U17 to Senior athletes at club level, together with a Junior International Hurdler who has just moved into the Senior ranks. She also coaches several parallel success athletes and has previously coached a Paralympian sprinter who competed at the 2010 World Championships and 2012 Olympics. In 2018 she was successfully nominated as England Athletics National Coach of the Year award. She is also a Level 2 field official.
In terms of Board experience, Janice is vice-chair of the UKYDL and Treasurer of Gateshead Harriers where she is also on the Charity committee. She is the UK and Ireland Security Lead in her day job at a national corporate consulting company and has years of experience in various logistics, facilities and management roles. Janice's specific interest is in the development and retention of teenage athletes into senior athletes and providing the right level of coaching and competition for this age group.
Lynn Cooper
Lynn has been coaching endurance athletes since retiring from competitive running in 2001. A latecomer to running, Lynn won several local cross-country titles and represented Scotland in the Marathon at two Commonwealth Games and Great Britain in the World Marathon Cup and European 100km Championships. Lynn retired as CEO of a professional body in 2022 to spend more time coaching and joined the Executive Committee of Houghton Harriers as Coaching Co-ordinator. Lynn is in touch with athletes across the North East where she has been Inter-Counties Women's Team Manager and a selector since 2015. She is keen to deploy the coaching and performance pathways offered by England Athletics to bring the North East to the fore of UK Athletics.
Russell Dickinson-Dean
Russell came into athletics relatively late at the age of 36, inspired by watching the people of all ages, body types and abilities at his local half – the Great North Run. He trained solo like many road runners for a few years, but in 2013 at the local Pride event he found there was an LGBT-focused UKA running club in Newcastle. In Newcastle Frontrunners Russell found a great group of friends and others to train with, discovering that even in your 40s and 50s you can keep improving your times with the right coaching and competition. He has expanded from local road runs to track (200m to 3000m), cross-country, fell running, and in 2022 a 38-mile ultra-marathon. Running is starting to take a back seat now as Russell is an Event Group Endurance Coach, a Level 2 timekeeper and Level 1 Endurance Official, so rarely a weekend goes by without involvement in athletics in some form. A background in global marketing in a multinational business means Russell brings a focus on communication to the Regional Council, and also represents the RA at the local competition provider NECAA, ensuring that the two organisations work together for the benefit of local clubs and athletes.
Archie Jenkins
World Masters Athletics Non Stadia Race Director
Member of Morpeth H & AC
Great Britain & NI Masters Team Manager
UKA Endurance Officials Course Tutor
UKA Level 4 Official Endurance
UKA Level 4 Official Track Judge
UKA Official – timekeeper (L1), field assistant starter (L2), race walk judge (L1), endurance timekeeper (L1)
England Athletics Road Race Adjudicator
North East Counties Athletics Association Cross Country Secretary
North East Counties Athletics Association Endurance Officials Secretary
England Athletics NE Regional Councillor
England Athletics NE Cross Country Licence Co-ordinator
North East Harrier Cross Country League Chairman
North East Masters Athletics Association Secretary
British Masters Athletics Federation Council
BMAF/NECAA Event Organiser – road and cross country
UKA Coach middle/long distance
England Athletics Blind Runner Guide
Kevin Johnson
Kevin has been immersed in athletics since joining Elswick Harriers in 1969. He progressed through county and regional representation to international level, representing England and GB in the marathon in 1983 and 1984.
His professional career began as a PE teacher, then a Recreation Manager with South Tyneside Council, during which time he developed Monkton Stadium. Later he enjoyed senior roles with Alan Pascoe's sports marketing agency, working on British Athletics, in London and then ISL Marketing, in Switzerland, working on World Athletics. In 2001 his professional life took him to Scotland, as Chief Executive of a new visitor destination, Loch Lomond Shores. He joined the local club, Helensburgh AAC, serving as President from 2009-2013, as well as creating and chairing the Babcock 10k Series.
In 2018 Kevin qualified as an Athletics Coach. On returning to his native North East in 2021 he joined Gateshead Harriers.
Harry Matthews
Harry has been passionate about the sport of athletics and running ever since he joined his club, Elswick Harriers in 1959, aged 12. A past President, Hon. Life Member, and current Chairman and Acting Secretary of his club. His involvement also includes Chairman of England Masters Athletics Association, Executive member of the British Masters Athletics Federation and Hon. Life Member of North East Masters Athletics Association.
Harry is well known among the North East athletics club community. He is still an active competitor, Run Britain Adjudicator and qualified Run Leader. He has gained a number of medals in regional, national and international Masters Championships.
Cian Rynne
Cian has been involved in athletics for 15 years. However, he has only recently stepped into coaching, officiating and administration for their athletics club. He coaches Durham Universities' cross country and distance running squads and a group of Durham City Harriers from middle distance up to the marathon. He also works hard to improve access to facilities and coaching support for junior athletes and seniors. He hopes to support athletics across the North East of England.