East Regional Council
Council Members
Matthew Dalton (England and East Chair)
Liam Hunt
Paul Brooks
Tim Cook
Paul Pickard
Trevor Bunch
David Cripps
You can get in touch via eastchair@englandathletics.org
Matthew Dalton (England and East Chair)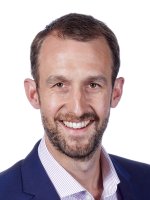 Matthew is a member and trustee of Peterborough and Nene Valley AC and held several committee and volunteer positions at Peterborough AC since joining in 2006. Matthew was Chairman of the club from 2013 to 2018. He remains an active athlete, coach and official (level 3 timekeeper and level 2 field judge).
Away from our sport, over the last two decades Matthew has held several volunteer positions including being an elected member of Peterborough City Council for 10 years, a trustee of the culture and leisure trust Vivacity and a governor of a local secondary school. As his day job, Matthew is a Director of Dalton Seeds, the largest family-owned business of its type in the country.
Liam Hunt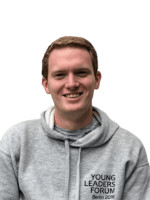 Liam is a member of City of Norwich Athletics Club. He has undertaken voluntary roles in athletes for almost 10 years; he has Chaired England Athletics' Youth Panel/Advisory Group and been selected to attended European Athletics' Young Leaders Conference in 2018. He has been co-opted on the council for the last 4 years. He is an active athlete, coach, official (Timekeeper, Starter and Starters Assistant) and volunteer at many local, national, and international athletics events. Outside of athletics, Liam works as a Community Sport Coordinator in Norwich.
Paul Brooks
Paul is the Chairman of Luton Athletic Club, Honorary secretary and officials' secretary of the Bedfordshire county athletic association and a Level 4 Field Official.
As such he has a wide experience of the challenges faced at club level with costs, facilities and volunteers. Also the challenges faced by competition providers from putting on the County Championships and an Open each year plus a cross country match in the Chiltern League.
He officiates throughout the year at local league matches and also at national level and sees the challenge of getting sufficient officials to enable competitions to run to a safe and high standard.
Tim Cook
Tim started running in 1985, intending to run one half marathon raise some sponsorship and then retire, but as he crossed the finishing line he was completely bitten by the running bug and hasn't stopped since. Never a fast runner, always in the middle of the pack, he's now nearer the back but still enjoys entering events all over the world, from 5km to marathons.
He has recently stood down as Chairman of Werrington Joggers in Peterborough, but continues as an Endurance Coach, Road Race Official, Guide Runner, Time Keeper and Course Measurer and is pleased to help any runner or running club in the East Region if he possibly can.
Paul Pickard
Paul became involved in Stevenage and North Herts AC just over 10 years go after his children had all joined the club. He has been the club's chair for the last four years. Paul also coaches the middle distance group and is both a Field and Photofinish Official as well as an occasional athlete. He joined the Regional Council six years ago.
Paul works as a secondary school teacher and is also a governor at the school where he works.
Trevor Bunch
Trevor caught the running bug after securing a charity place in the London Marathon 20 years ago and have been competing in road and cross country ever since. His volunteering experience began with committee roles at Haverhill Running Club but over time that has increased to coaching, officiating and race organisation. He is currently Road Running Secretary for Suffolk County AA and was co-opted onto the East Region Council in 2019. Trevor's passion for running and coaching led him into a career in clinical research focussed on the relationships between physical activity and health.
David Cripps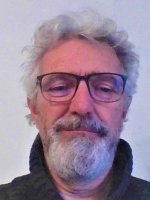 Having started out in IT, David transferred his managerial skills to a new sector and spent his last 25-years before retirement as a NHS manager delivering GP services and served as Governing Board Member of his local Clinical Commissioning Group (CCG). David started to run in his twenties to lose weight, joined a club and went on to become Essex Marathon Champion, medal in the SEAA Marathon Championships and run a 2:31 PB. A past County AA Committee member, David has been an Endurance coach for 36 years, with a particular interest in steeplechase, and is currently training to be a Starter.