Cross country season is underway, as athletes up and down the country prepare for all the mud and excitement of the months ahead. We recently caught up with current English National Cross Country Champion, Sarah Astin, to find out a little more about what she loves the most, and her secrets to keeping consistent all year round.
Looking back to the English National Cross Country
Raised on the Isle of Man, Belgrave's Sarah Astin is no stranger to big hills and challenging terrain, both of which set her up perfectly to run a good old-fashioned, challenging cross country course! The undulating course of Bolesworth Estate in Cheshire certainly didn't stop Sarah earlier this year as she battled a field of over 750 senior women to finish in top spot - a position which alongside her Belgrave teammates she was able to recreate at the recent National Cross Country Relays:
"I have never been as nervous as I was today at the Cross Relays," explained an elated Sarah after finishing her leg.
"I knew we could win and I put a lot of pressure on myself. It was a similar scenario to Nationals last year. At the time I was feeling fit and didn't realise quite how fast we were going. I sat with the group to try and do as little work as possible and thankfully we managed to pull away. In the end, it was down to a sprint finish between myself and Gemma Steel. I would have liked it to be a little more comfortable than it was; the finish was so painful but I had committed so had to hold on."
Finding the love for cross country
Spending the winter months racing through fields of mud in inclement weather isn't everyone's cup of tea, but cross country is something which Sarah is truly passionate about:
"I love the mud but I also love the track too and I think that helps my cross country performance. I am coming into this race quite fit, but when I am not fit, I definitely prefer a muddy cross country as it is harder for athletes to break away and push on. When it is a fast course and conditions are dry, then it can be easier to surge and pull away."
Transitioning the cross country strength onto the track and roads
Those of you who follow Sarah's progress in athletics will know that not only is she fantastic across the technical terrain of cross country, but she is also pretty impressive on the track and roads too - holding 5000m and 5k PBs of 15:36 and 16:09 respectively. But what is Sarah's secret to becoming a fantastic all-rounder?
"I am very much a strength athlete, so I try and keep my mileage high all year round as that is when I perform at my best. I don't do too much speed work even in the track season. My coach maybe adds one or two speedier sessions that feel fast for me but are not flat out."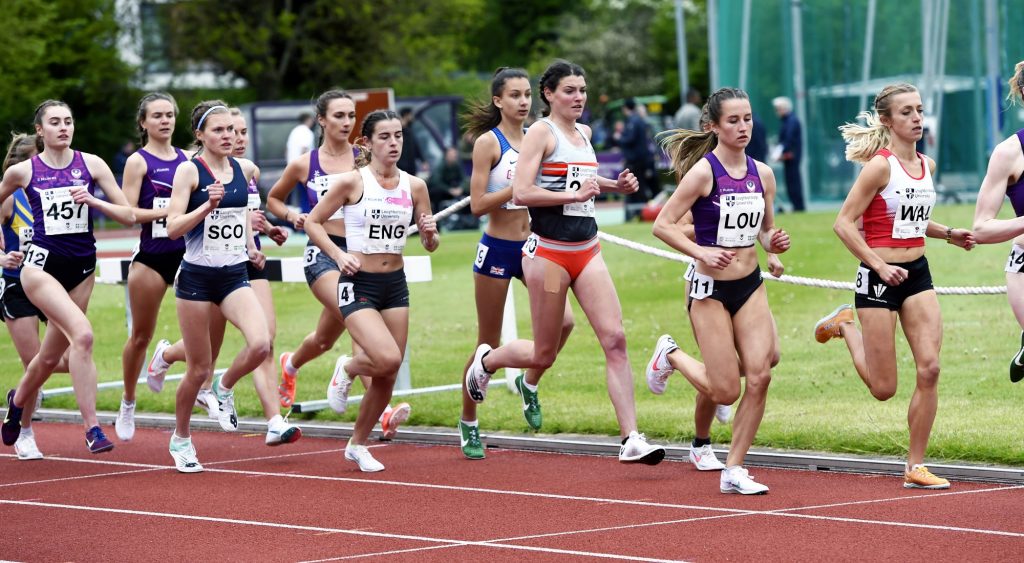 "With work it can be quite hard during the early part of the track season especially as I go away quite a lot. So it is just making sure I don't panic when I can't run for a week or so, and I plan this into my annual schedule. I try and take breaks from training when it suits me and my life. As a full-time athlete these may be at the end of a cross season for example – I can't do this but my method has worked for me so I can't complain!"
What's next?
No stranger to international representation, Sarah has worn the red rose for England previously, and did so earlier this month at the Cross Italica in Seville. Although deep in the cross country season, we wanted to know what Sarah has set her sights on for the future:
"I have never raced a half marathon so I would love to try and race one in the spring some time."
"I unfortunately don't think I can do the inter-counties and the world trial race as I am away with work but I will look to do another cross country in January and try to win and be in with a chance of selection but we will see."
"Looking to the summer I am not done on the track, so would like to try and chase some 5000m PBs. One day I will think about stepping up to the marathon but I'm not sure when, maybe towards the end of 2024 but we will have to wait and see."
Photos by Mark Shearman