England's women secured a stunning Nations team title at the Copenhagen Half Marathon as a number of personal bests were achieved by both male and female runners representing the Red Roses in Denmark.
The men's team also produced a series of brilliant performances, narrowly missing out on the team title against the other strong competing European nations of Norway, Denmark, Sweden, Iceland, Finland, Switzerland, and Italy.
Calli Thackery (coach: Vince Wilson; club: Hallamshire) took an incredible three minutes off her best to finish with 69:02 and move into the top 10 England all-time list.
"I'm so thrilled to cap off my season with such a quick time on the roads," said Thackery, who finished 12th in Sunday's race and first European across the line. "But it was made extra special by being part of such a strong team."
Lucy Reid (Richard Owen; Tonbridge) was the next female England runner to cross the line, slicing 46 seconds off her previous best to run 70:29.
Lauren McNeil (Keith Whitelam; Hallamshire) obliterated her PB by more than two minutes to finish in a time of 71:01, moving her to second on the UK all-time under-23 half marathon rankings behind Liz McColgan. "I can't comprehend where that came from," said a shocked McNeil after the race.
European indoor 1500m silver medallist Holly Archer (Andrew Parmenter; Cambridge and Coleridge), running in only her second ever race across this distance, secured another PB for the team with 72:47. It was a brilliant performance from Archer considering her last outing involved running 600m as a pacer in an 800m race
Together, the England women's team took an incredible six and a half minutes off their best times over the distance. The women's race was won by Ethiopia's Tadu Teshome (66:13).
All four male runners for England finished within 29 seconds of one another, demonstrating a brilliant, consistent team effort.
Ross Millington (Helen Clitheroe; Stockport) was the first England male over the line in 63:09, followed by Adam Clarke (63:24) (Geoff Watkin; Aldershot, Farnham, and District), Alex Lepretre (63:28) (Ben Pochee; Highgate Harriers) – taking over a minute off his PB – and Paulos Surafel (63:38) (Thames Valley Harriers). The men's race was won by Ethiopia's Milkesa Mengesha (58:58).
"I am absolutely delighted," said Lepretre after the race. "I wasn't expecting to run that quickly. I just stuck with the group, including Ross and Adam, and they pulled me through. I was hanging on in the final 2k, but made it to the finish line, just!"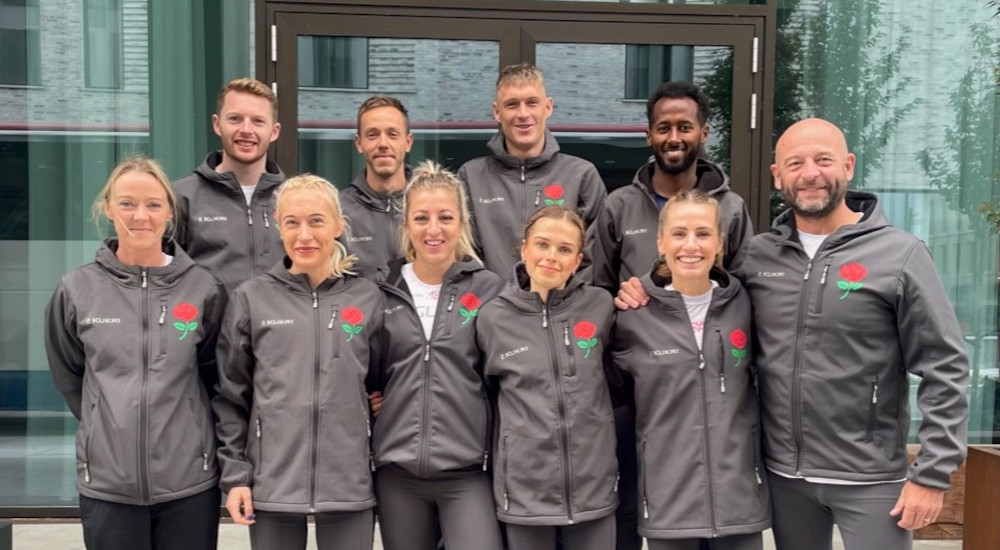 Charlotte Fisher, England Team Manager, said:
"It was a superb event organised by Sparta. Thanks to Christian Friis and his team for the excellent provision for the elite athletes. The Copenhagen Half provides a great platform for both developing athletes and the more experienced to race fast and competitively on the roads."
More