The New Year's Honours list 2019 recently released recognises amazing people from all corners of our sport.
Lorna Boothe has been awarded an MBE for her services to Sports Coaching and administration.
Lorna is a double Olympian and Commonwealth gold and silver medallist and was GB team manager for nine years. She is an Elected Councillor (Coaching portfolio) on the England Athletics London Regional Council. She worked for the IAAF and helped set up the IAAF Academy, World Class Coaches' Club and lottery funded World Class Performance Programme. As a member of the English Sports Council Racial Equality Advisory Group she set up the now high profiled Sporting Equals programme. She is currently a member of the European Athletic Coaches' Association Committee. She is GB U20 coach for sprints and relays and she is enjoying a successful time with her own training squad – primarily coaching at junior level.
Lorna told us, "Sport is my first love and I have had the opportunities and received support in many different roles to be able to put back and make a difference. I am extremely proud and this award could not have come at a better time. Thank you to all that have helped me on my journey."
London Regional Council Chair Peter Crawshaw added, "Lorna has been a key member of the London Regional Council for a number of years, as an Elected Councillor and Coaching Portfolio Holder, a role to which she brings valuable experience as one of the pre-eminent sprints and hurdles coaches in London. Her background in the administration of the sport at all levels, from club right up to IAAF, has also brought a wide perspective to the Council on a range of issues. This award is richly merited and I know that many involved in the sport throughout London will join me in offering congratulations."
Leading International Technical Official Roger Blades has also received an MBE for his services to athletics and school sport.
Roger is a Level 4 Field judge, was a Level 3 Endurance official and is also a tutor for prospective officials. He is also an ITO (International Technical Official) which included working at the Rio Paralympics as a Technical Delegate and at the Beijing Paralympics as the Technical Delegate. He has been heavily involved with the English Schools' AA including as a Trusteee and Combined Events Secretary. Fellow officials were quick to congratulate Roger on his MBE with comments noting that this was well deserved and good to see he has received the recognition for all his hard work, skill and energy over so many years.
Roger told us, "It's strange to realise that over the years judging at Sheffield Primary and Secondary Schools', South Yorkshire Schools', English Schools', Indoor and Outdoor Senior meetings and Disability meetings up to Paralympics, should bring a National honour. I enjoyed all the events I judged at over the years no matter what the duty or at what level - sharing events with like-minded colleagues supporting athletes to achieve their goals. Any achievement was gained in doing a good job at that time. Many many thanks all those who put pen to paper to be able to bring me this honour. I hope that I can continue to live up to their expectations."
Ivor Northey received a BEM for his services to Young People and Sport in South London.
Ivor is a Level 4 Long Jump coach and the coaching coordinator at Herne Hill Harriers.

Ivor said, "I have coached hundreds of athletes in all age groups and categories on a voluntary basis for over 30 years. They have come to me with various abilities and I have been proud to help them develop to be the best that they can be physically, mentally and educationally. Nevertheless I was very surprised to receive this esteemed honour."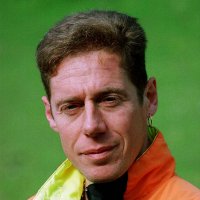 Paralympian Sophia Warner (Worthing AC, Stephen King) has been awarded an BEM for voluntary service to disability sport. Warner won world and European medals during her career and competed at the 2012 Paralympic Games in London.
British 50km race walk record holder Christopher Maddocks has been bestowed with the BEM. He is a five-time Olympian, having competed in every Games from Los Angeles 1984 to Sydney 2000.
Para Athletics Head Coach at UK Athletics, Paula Dunn has been awarded an MBE for her services to athletics. You can read more about Paula's achievements on the British Athletics website

Other recipients include British Empire Medals for John Messum (Deeside AAC) for services to athletics in Wales, and for Scottish coaches William Russell (Banchory and Stonehaven Athletic Club) and Mairi Levack (North Uist Amateur Athletics Club).