As an England Athletics affiliated club, you'll be able to access a range of benefits and services to help manage, develop and engage your club and its members.
Club Standards
Top of the tree for 2022 are seven affiliated clubs who have achieved all seven of the England Athletics Clubs Standards (69 have gained six standards and 138 achieved five standards). Well done to Ashford and District Road Running Club, Ashford Striders Running Club, Crowborough Runners, Durham City Harriers, Hereford Couriers Running Club, Hinckley Running Club, Prudhoe Plodders Running Club, Smalley Road Runners, Sneyd Striders, Stroud and District AC, and South Kent Harriers.
Our Club Support Managers assist clubs to ensure they are operating in a safe and responsible way in accordance with the good governance code set out by Sport England and in line with relevant legislation. Can you be a star on our tree for 2023?
2022/2023 Club Affiliation benefits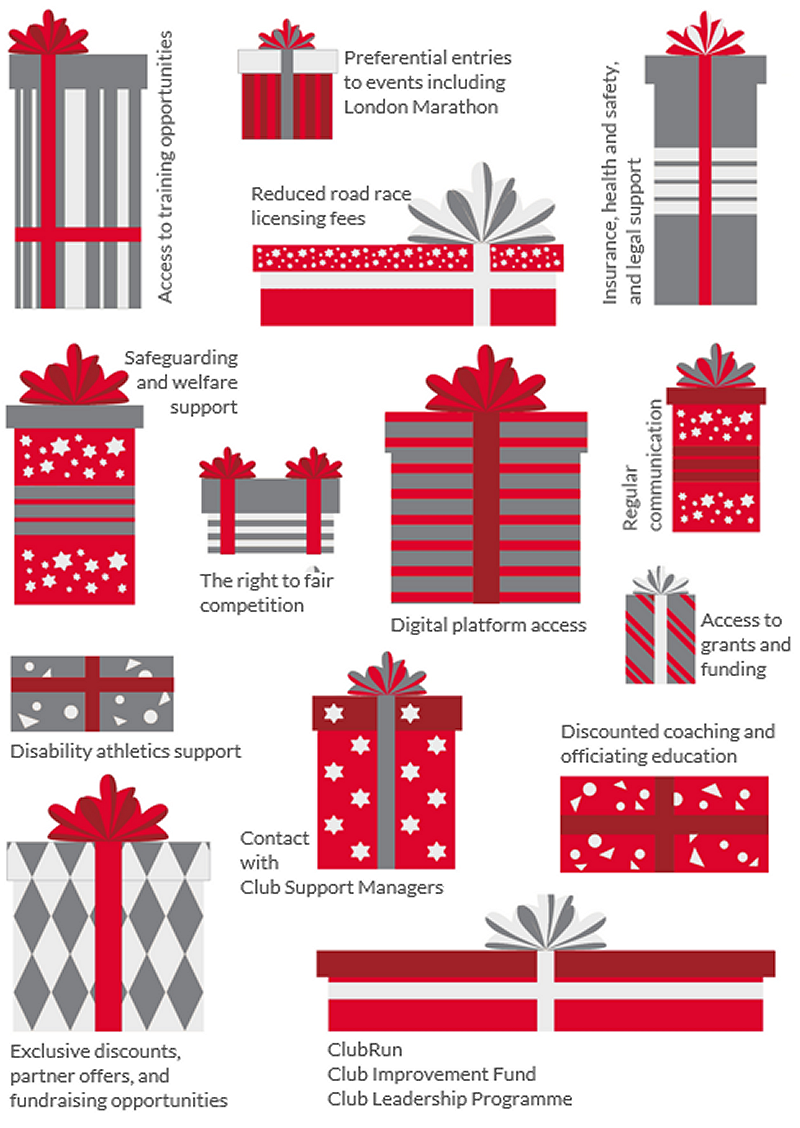 Note: club affiliation and athlete registration form part of the UKA Rules for Competition. Eligibility to enter competitions as a club or individual depends on affiliation (club) and registration (individual) status. Visit the UKA Website for more information.