The words inspiring and inspirational are certainly fitting when it comes to Fitmums and Friends.  The England Athletics team had the pleasure of visiting the group in Beverley, Yorkshire on Tuesday and were blown away by the hard work and kindness of the volunteers.  It is often talked about how volunteers are the lifeblood of our sport and Fitmums and Friends is a prime example.
The day started with a meet and greet.  Whether you had been a member for years, or were attending for the first time, nobody was left on their own.  The sense of community was evident from the moment you entered the room.  Rob Newton, one of the members at Fitmums and Friends said:A
"I joined Fitmums and Friends in 2016.  My target was just to get myself a little bit fitter and try and get myself up to 10k distance whilst meeting other people.  Since then, I've really enjoyed running with others and the social side of it all.  I now find myself running from a 10k to a half marathon and actually competed in my first marathon in London last October.  Without the club, I probably couldn't have achieved that because running solely is quite difficult.  Running with a group of other people, having a chat whilst running, supporting each other as we do, means it's so much easier and the club has given me the confidence and the techniques to improve my running."
The group then split out into different sections where you could choose to take on either a social walk for people affected by sight loss, a fitness walk or a choice of runs from 1 up to 6 miles.  The leaders were instrumental in this process, ensuring everyone felt safe and had an enjoyable time.  Chris Jones, CEO of England Athletics, and the team took part in the fitness walk and it was here we learned about the unique 'couch to 5k' principle adopted by Fitmums and Friends.  Sam Barlow, founder of Fitmums and Friends and Sports Personality of the Year Unsung Hero winner explained:
"We have a 'chair to anywhere' programme, recognising that people have different end goals.  We try to be as inclusive as possible.  Some people may want to have that goal of just being able to run or walk a mile or even just getting out regularly.  Our chair to anywhere programme is trying to be as individualistic as it possibly can in a really supportive way."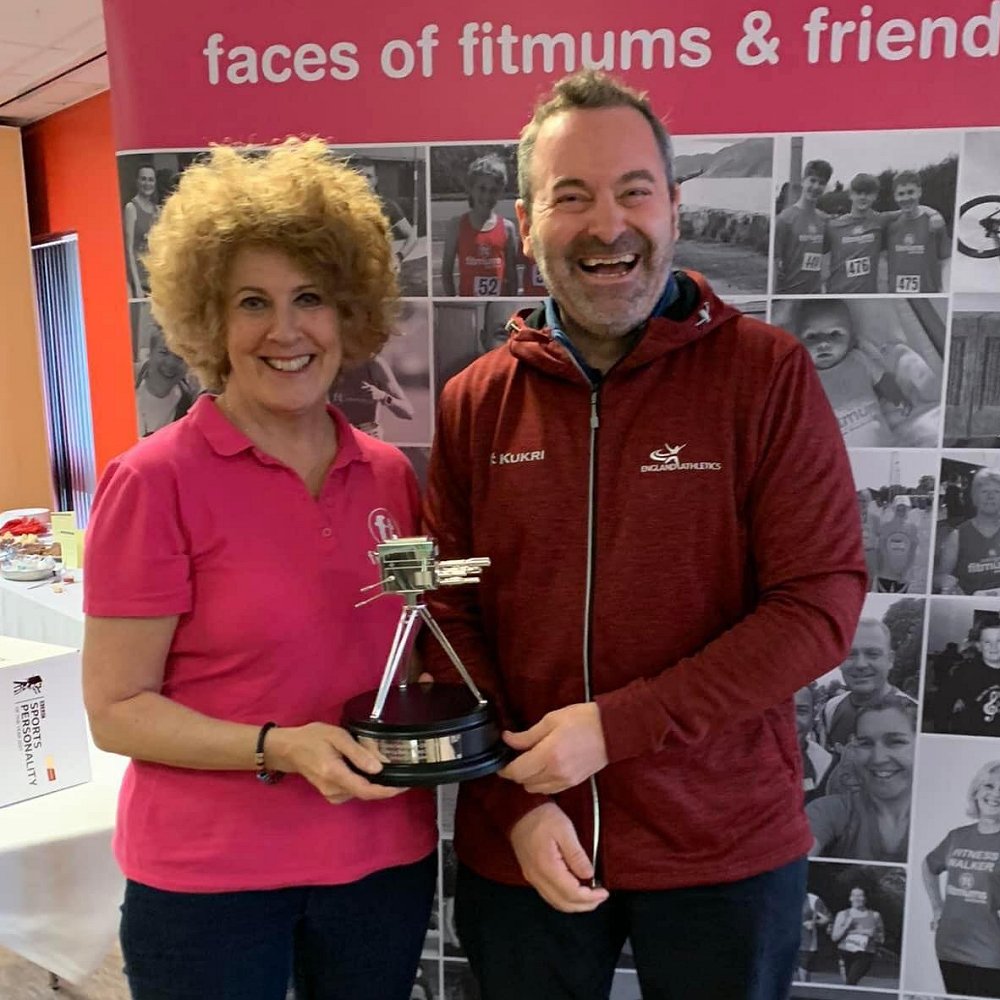 Sam also explained why she started the club and how it has grown:
"I was inspired to set up Fitmums and Friends because I was a lonely mum who wanted to exercise but I couldn't manage to go to my usual running club because I had tiny little children that I needed to get ready for bed.  I just started by wondering if anybody would meet me for a run.  I never intended for any of this to happen but those five ladies that turned up that first night has led to a much bigger journey."
It was amazing to hear Sam's story and how the group has evolved.  From starting with five women on Sam's drive, to having 15 clubs and 1,000+ members today, the journey Sam and the group has been on since 2009 is incredible.
When the groups returned from their walks and runs, we came together for a series of presentations from the members.  These talks were highly moving and demonstrated the huge and positive impacts that group exercise can have on all abilities and age groups.  From the junior talk where the youngest member was five, to the talk from the Nordic Walking Team where some members are 75 years old, the sense of support and inclusivity was paramount.  One of the most moving talks of the day came from Hazel Adams and Kristine Shearsmith who talked about the Together in Grief Programme and how the help and kindness of those around them had helped save them in their darkest times and get them back on track.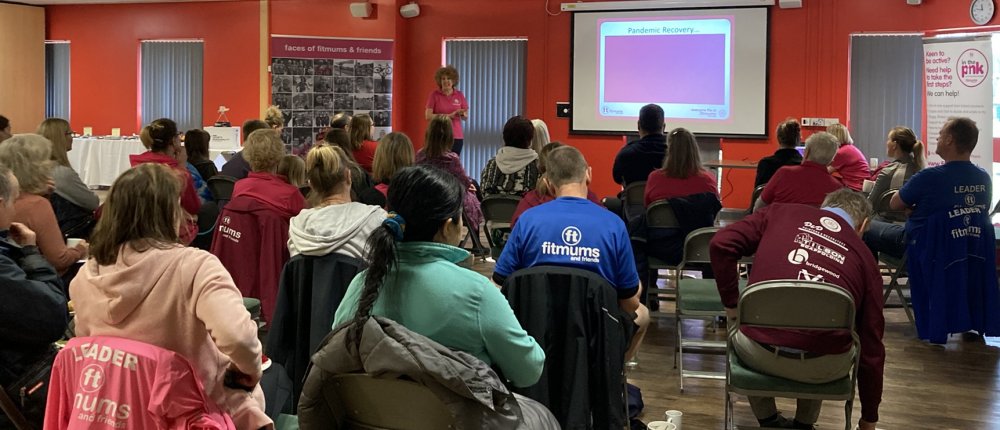 After the talks, Chris Jones, CEO at England Athletics explained what he had found most inspiring about the club visit:
"It's the voluntary effort.  Many volunteers working selflessly to provide opportunities for runners of all abilities, backgrounds and aspirations.  It's been a real pleasure to be here and witness the work that Sam, Vickie, Kay, Laura and the team do here at Fitmums and Friends."
Chris went on to say:
"The community at Fitmums and Friends is wonderful.  The club provides for younger people, men and women of different ages, different backgrounds and different activity levels.  This is of course about sport and activity but more than that Fitmums and Friends are providing activities that can largely be categorised as an investment in education, through the volunteer training and upskilling, health, in terms of keeping people active and preventing illness and disease and keeping people fit into their older years and finally, community cohesion, bringing people together to create that sense of belonging and friendship and so on. So, I think it is not just about sport but the wider impact the club will have, and indeed is having, in Beverley and further afield."