Board of Directors
Subject to the Articles and the Act, the board of directors are responsible for the management of the Company's business and affairs for which purpose they may exercise all the powers of the Company.
Board members
Gary Shaughnessy CBE – Chair of the Board
Member of Nominations Committee | Member of Remuneration Committee
Gary is an active member of Tadley Runners and a registered athlete with England Athletics. Within his professional career he has most recently worked for M&G Investments & Prudential Group, Fidelity International and Zurich, ultimately being promoted to the Group Executive Committee as CEO for the Europe, Middle East and Africa region.
Gary was diagnosed with Parkinson's in 2016. In 2019, when he stepped back from full time commercial life, Gary took on the roles of chair at Parkinson's UK, senior adviser to the Zurich Group and chair of the Z Zurich Foundation, a global charitable trust. Both charities have developed major sport and exercise centred programmes to support physical and mental well-being.
Gary has completed 25 marathons and has a strong background in community sport. He has also enjoyed over a quarter of a century with Whitchurch United Football Club, as a player, chair, youth team manager and now president.
Learn more about Gary by listening to his conversation with the Run the Business podcast.
Tunji Akintokun MBE – Non-Executive Director
Senior Independent Director | Member of Audit & Assurance Committee | Member of Remuneration Committee
Tunji has worked in global technology and professional services organisations for over 30 years and is currently a Senior Director at LinkedIn. He has previously held senior leadership positions at PwC and Cisco.
He is a trustee of England Athletics' Personal Best Foundation, a charity that helps children and young people underserved and underrepresented groups achieve their personal best on the track, at school and in life. Tunji has also worked in a volunteer capacity on the councils of Teach First, techUK and Grant Thornton.
He supports his passions of sport, inclusion, STEM, the Arts and social mobility through his Ilesha Charitable Trust providing opportunities to individuals, charities and organisations. A former top junior athlete, he was a torchbearer at the 2016 Summer Olympics in Rio and has run two London Marathons (2014 & 2017) raising over £7,000 for AbleChildAfrica.
Chris Jones – CEO
Member of Governance Committee
Chris joined England Athletics in 2006 as Regional Manager in the East of England and prior to becoming Chief Executive in 2012 he served as the company`s Head of Strategy from 2008.
He has previously worked for Sport England as a Senior Development Manager, in local government sports and leisure management, and in school sport and education. He has also served as a volunteer trustee on everal charitable sports organisations and is currently a volunteer Non-Executive Director with Welsh Rowing and with the Cambridgeshire County Cricket Board.
He is an active volunteer in community sport, coaching his son`s rugby team and has played County Cricket at senior level, is a full member of the MCC, and has played rugby at club, county, and regional level. He is passionate about the power of sport, but particularly athletics and running, in positively impacting the physical and mental wellbeing of the nation.
Lorna Boothe MBE, OLY – Elected Director
Member of Nominations Committee | Board Diversity Champion
Lorna is a double Olympian and Commonwealth Gold and silver medallist in the 100m hurdles and former British record holder. She was a GB Team Manager for a number of years that included the Sydney Olympics. Lorna has supported GB U20s and U23s as team coach for sprints, hurdles and relays as well as for England Athletics in Commonwealth Games 2014 and 2018.
Lorna a former banker in UK and USA has also worked in Grants Management. She worked for the IAAF (World Athletics) setting up the international grants programme and was part of the IAAF Coaching Academy Management Team. Whilst working with Sport England, she was a member of the management team that set up the Lottery Funded World Class Performance Programme. As a member of English Sports Council Racial Equality Advisory Group, she worked with the Commission for Racial Equality to set up the now high profiled Sporting Equals programme.
Lorna who worked closely with Lloyd Cowan MBE deceased is an initiator of the Lloyd Cowan Bursary and is a Life member of Sutton & District Athletics Club.
Clive Poyner – Elected Director
Member of Audit & Assurance Committee
Clive is currently the Chair of Athletics Norfolk and Norfolk Sportshall, a Level 2 Performance coach in jumps and throws and a Level 2 timekeeper and track judge. Previously, he was Chair of City of Norwich AC for 6 years, has sat on the East Region Council for 8 years, the last two years as Chair and was part of the YDL review group a number of years ago.
His commitment to the sport started way back in the 70s as an athlete with Halesowen ACC and then with Bromsgrove & Redditch AC, he is still part of their record holding 4×400 squad. In 1997 his career found him moving to Norwich. On arrival he helped set-up Reepham Runners and ran a number of Great North Runs before focusing on volunteering.
Clive's career in manufacturing engineering accelerated rapidly with 25 years' Board experience of which 11 were as Managing Director. In that time he built a factory in China and provided engineering projects for Disney, Cirque, Crossrail, Rolls Royce and Take That to name but a few. He now fits engineering around his athletics commitments. His mantras are: no surprises, process, find a way, empathy, inclusive, quality and safety.
Leshia Hawkins – Non-Executive Director
Chair of Nominations Committee | Member of Governance Committee | Board Welfare & Safety Champion
Leshia has worked in the sports industry for over 12 years. She is currently the CEO of Cricket Wales and a non-Executive Director of Glamorgan Cricket. Prior to this, she served as Head of Operations, Participation & Growth at the England & Wales Cricket Board (ECB), having previously worked in the ECB's Commercial Department, leading on Sponsorship sales.
She has recently been appointed to the ECB Board's newly-formed Recreational Game Committee, which will advise strategically on the challenges, priorities and opportunities in the grassroots game.
She is an active recreational road-runner and completed the 2014 London Marathon, raising over £3,000 for SportsAid. She also ran the 2022 Cardiff Half Marathon, in aid of the 2wish charity, and raised over £1,500.
Janyce Holmes – Non-Executive Director
Chair of Audit & Assurance Committee | Member of Governance Committee | Board Sustainability Lead
Janyce is an experienced business director with a background of over 35 years in international commercial organisations, education, and professional services. She holds two independent non-executive director roles currently.
Alongside her professional career, Janyce has been active volunteering in grassroots youth sport development (hockey) for over 18 years. She is a keen recreational runner, a regular participant in Parkrun and occasionally undertakes charity events in support of organisations seeking to alleviate the impact of disadvantage.
Janyce retains a strong interest in the impact that sport and physical activity can have on well-being, as well as ensuring that this can become more accessible for all and sustainable for the future.
Helen Kendall – Non-Executive Director
Chair of Remuneration Committee | Chair of Governance Committee | Member of Audit & Assurance Committee
Helen is an experienced finance professional bringing a wealth of knowledge from the corporate world across numerous sectors. She has experience in running large multi-site businesses requiring a fast pace of change, commercial focus and putting people at the heart of delivery.
Helen is passionate about the benefits of living an active life and is a Trustee for Yorkshire Sport Foundation, a charity that supports promoting physical activity across Yorkshire. She believes sport should be accessible for all. She is a keen recreational runner, participating in events from 5k to half marathon.
Jim Buckle – Non-Executive Director
Member of Audit & Assurance Committee
Jim is currently Chief Financial Officer of recipe kit business, Gousto. Since qualifying as a Chartered Accountant with KPMG in 1991, Jim has spent the majority of his career in senior finance and general management roles at consumer-orientated businesses, ranging from large corporates such as the BBC and Dell Computers to earlier stage businesses such as LOVEFiLM, Wiggle, Feelunique and Gousto.
Jim has been a runner for over 40 years, representing Humberside Schools in cross country in 1985 and since then taking part in events ranging from 400m to marathons, completing the London Marathon 5 times, most recently in 2016, raising over £3000 for Whizz Kidz.
Jim became involved in club athletics in 2016 when his children joined St Mary's Richmond AC, firstly as a parent, then as competitor and subsequently as club Treasurer and cross country team manager. Aside from athletics, Jim is a lifelong supporter of Grimsby Town Football Club.
Matthew Dalton – England Council nominated (Chair of England Council, Chair of East Regional Council)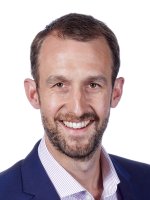 Matthew is a trustee of Peterborough and Nene Valley AC and held several committee positions at Peterborough AC since joining in 2006. He was Chairman of the club from 2013 to 2018, being the youngest ever incumbent of the position. Matthew remains an active qualified coach (400mH), field judge (L2) and timekeeper (L3). As a Masters athlete, he has competed at a local, regional, national and international level – medalling at the World Masters in Australia in 2016.
Away from our sport, over the last two decades, Matthew has held numerous volunteer positions including being an elected member of Peterborough City Council for 10 years, during which time he served as a Cabinet Member under three separate Leaders. Since leaving the city council, Matthew has been a trustee in a local culture and leisure trust and is currently a sitting board member in the Agricultural Industries Confederation.
As his day job, Matthew is a Director of Dalton Seeds, the largest family-owned business of its type in the country.
Janice Kaufman – England Council nominated (member of England Council, Chair of North East Regional Council)
Member of Nominations Committee | Board Clean Sport Champion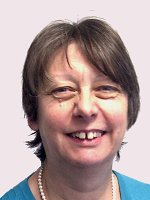 Janice is a Level 3 coach in Hurdles and high jump and coach a number of U17 to Senior athletes at club level, together with a Junior International Hurdler. She also coaches several parallel success athletes and has previously coached a Paralympian sprinter. In 2018 she was successfully nominated as England Athletics National Coach of the Year award. She is also a Level 2 field official. Janice is vice-chair of the UKYDL and Treasurer of Gateshead Harriers where she is also on the Charity committee.
She was previously the UK and Ireland Security Lead in her day job at a national corporate consulting company (now retired) and has years of experience in various logistics, facilities and management roles. Janice's specific interest is in the development and retention of teenage athletes into senior athletes.
Marilyn Okoro – UKA nominated
Member of Nominations Committee
Marilyn is a British track and field athlete.  She finished 3rd in the 800m at the 2007 and 2008 World Athletics final, and was on the bronze winning 4 x 400m relay at the 2007 World Athletics Championships and 2008 Olympic Games. She is also competitive in the 400m and 1500m. In 2016 Marilyn was the sports category winner at the Igbo Women's Awards.
Marilyn grew up in a vibrant, yet deprived, area of Northwest London and took up running at aged 10. As a keen lacrosse, tennis and netball player, Marilyn believes that her diverse background in sport is reflected in her versatility in athletics.
Marilyn graduated from the University of Bath with a B.A degree in Politics and French and started her first full season as a full time athlete. Marilyn is Programme Lead for the New to Career function at Equinix, the world's leading data infrastructure company. She is also a public speaker, Life Coach and Mentor and champion of women and girls.  To drive change in professional sport and athlete welfare, she founded the Detach the Stigma podcast series. She is also an ACGP governance practitioner.
Laura Mason – Board Observer
Laura is an experienced academic, an Associate Professor and Co-Head of Department for Sport and Exercise Sciences at Swansea University. She is a Senior Fellow of the Higher Education Academy and is involved in quality enhancement across the Sport and Exercise Sciences sector both nationally and internationally. Laura's scientific research includes exercise for individuals with Chronic Kidney Disease and Renal Allograft recipients (in which she completed her PhD) and lower limb muscular imbalance in both elite athlete and clinical populations. A keen sprinter in her youth, Laura now runs for Lonely Goat RC over longer distances and has completed numerous marathons and ultra-marathons on both road and trail.
Harry Lane – Board Observer
Harry has been a member of England Athletics for 15 years, competing across middle distance events, winning the 3000m Steeplechase at the Under 23 England Championships, 2016. Now a member of Thames Hare and Hounds, he has moved up to marathon, most recently completing the 2022 London Marathon in 2:26.
At Loughborough University Harry was Men's Captain of Athletics and then Chairman of the Students Athletics Club, gaining First Class Honours in Psychology. Harry is currently Marketing Director of luxury performance and adventure experiences brand, Shackleton, having previously worked as a consultant in international shipping crisis management before holding management roles at the global running brand Saucony for 4 years; he was recognised in Drapers 30 under 30 rising stars in fashion retail in 2022.
You can download Board Meeting outcome documents for each Board meeting below. Board Meeting outcomes documents are uploaded to the website once the minutes from that meeting have been approved at the subsequent Board meeting.